About Us
Hotel PR is a specialist public relations consultancy for hotels, guest houses, serviced apartments and restaurants.
Established in 2001, it has represented clients from Orkney to the Cotswolds.
What our clients say about us
"Hotel PR have generated a steady flow of great reviews from food writers, making guests more aware of our restaurants and broadening our appeal. Scott and Julia are proven hospitality industry specialists, creative, fast moving and reliable, with a knack of getting results and a keen eye for promotional opportunities outside the media as well"
Nav Basi, Owner, The Dhabba and Dakhin Restaurants, Glasgow
"Hotel PR were instrumental in winning our first (hopefully of many!) award and played a key role in raising our profile at both local and national levels. Scott and Julia's contacts and experience in the industry are second to none and they were able to create a real point of focus for our marketing strategy"
Jacqueline Nisbet, co-owner, Bennet's Bar/La Petite Mort restaurant, Edinburgh
Pub Excellence Winner, Catering in Scotland (CIS) Awards 2017
"Scott and Julia have been crucial for the launch of the Douglas Hotel. They have been a wealth of knowledge and contacts but more than that have been friendly, down to earth and genuinely feel like part of our team. We would recommend them without hesitation"
Elaine Campbell, General Manager, The Douglas Hotel, Arran
Scotland's Independent Hotel of the Year 2018
"Their professionalism, integrity and performance have always been of the highest order"
Ken Lockley, Commercial Director
Moness Resort, Aberfeldy
"Fantastic communicators, speedy and efficient. We always feel like we have Hotel PR's undivided attention and, most importantly, they bring results"
Hannah Walker, Ardanaiseig
PR & Marketing Manager
"Hotel PR have a wealth of experience and in-depth knowledge of our industry. They are pro-active, persistent and work rapidly. I recommend them"
Anne Gracie, Winner of Best Independent Hotel 2015
Co-owner, Duisdale, Toravaig and Skeabost House Hotels, Skye
"Hotel PR continually exceed the brief I gave them. They're hardworking, successful and creative, with great media insight as well as a firm grasp on my business objectives. Highly recommended"
Colin Stone, Commercial Director, Mansley Serviced Apartments (London, Cheltenham, Edinburgh and Inverness)
2017 Best UK Hotel for Customer Service, trivago
"I cannot recommend them highly enough. They were great – far beyond our expectations. Hotel PR are efficient, transparent and really know the industry"
Rachel Conway, Field Restaurant, Edinburgh
Scott's Blog
To laugh or cry?
The odds of winning a place in next April's London Marathon were substantially less than one in a hundred. Almost 480,000 people applied.
Yet I've got one of these precious places!
So far so good. But ....
Although I've completed two previous Marathons (London in 2012 - the photo is of me crossing Tower Bridge, roughly the halfway point - and Edinburgh the following year) and 10 Half Marathons I've recently found it challenging even to complete a 5k! Blame dodgy knees and sundry other medical issues. So back to the training drawing board.
Happy to wear the logo and message of a reputable hotel or restaurant for a suitable donation to the charity I'll select for my latest fundraising!
The corks hardly seemed to stop popping when Edinburgh's newest Champagne and cocktails bar opened its doors with two packed VIP receptions.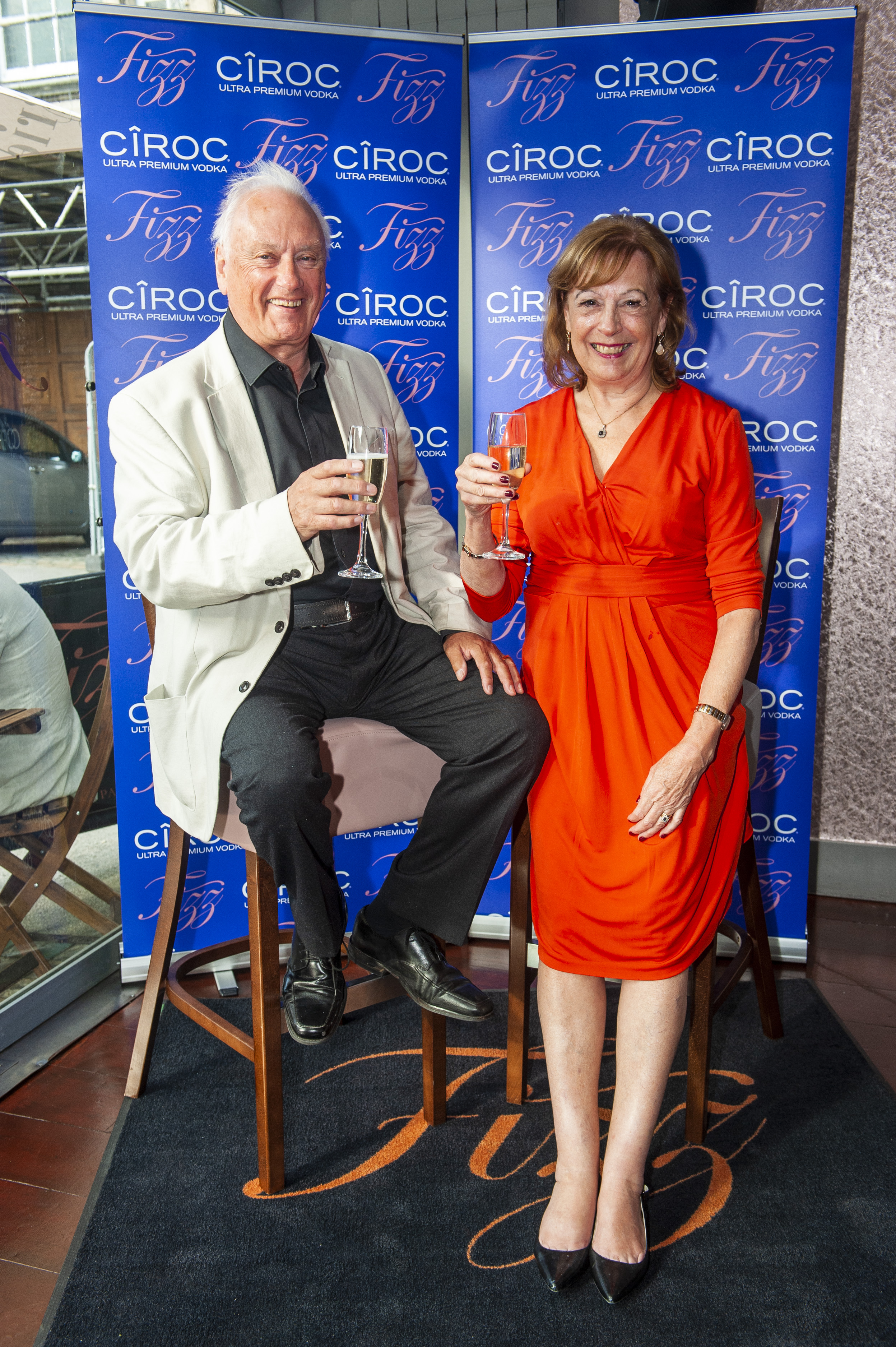 And of course Hotel PR were there!