Grab the winning edge over your rivals
Hotel PR has been attracting guests to clients since 2001 when we launched Scotland's first and only public relations service totally dedicated to the hospitality business.
Our contacts with journalists and bloggers throughout the UK and overseas are second to none. Credibility with the media is paramount.
All media stays are carefully controlled. We generally know who the freeloaders are! Bona fide journalists are booked in through us on agreed terms. Their stays are followed up and reviews monitored.
For many years we've handled the publicity for the annual Scottish Hotel and Catering in Scotland Excellence Awards. Working with us means you're on the industry's inside track.
We'll tackle your target markets, paying special attention to attracting guests at times when you're not so busy.
Unlike other PR agencies no work is farmed out to junior staff or freelances.
Food and Drink

There's a healthy appetite among the press and public for food and beverage angles. Hotel PR is ideally placed to promote your offerings.
We work regularly with some of Scotland's most respected and followed food critics, columnists, magazines and bloggers.
Titles won by clients in 2017 so far have included Best Pub in the Catering in Scotland (CIS) Excellence Awards (Bennet's/La Petite Mort, Edinburgh) and Curry Restaurant of the Year in the Scottish Curry Awards (Itihaas, Dalkeith).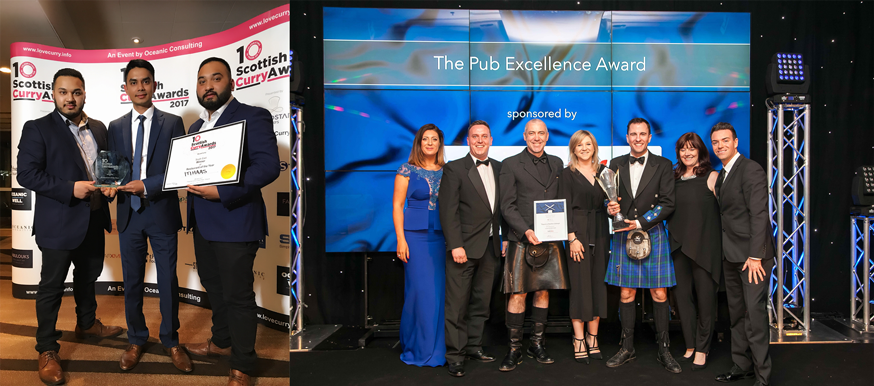 Want to shout about your restaurant, bar or chef? We're the perfect mouthpiece.
I cannot recommend them highly enough. They were great – far beyond our expectations. Hotel PR are efficient, transparent and really know the industry. Rachel Conway, Field Restaurant, Edinburgh

Scott and Julia have been crucial for the launch of the Douglas Hotel. They have been a wealth of knowledge and contacts but more than that have been friendly, down to earth and genuinely feel like part of our team. We would recommend them without hesitation. Elaine Campbell, Marketing Manager, Douglas Hotel, Isle of Arran (Former Scottish New Hotel of the Year)
International Outlook
Our heart is in Scotland but our outlook is global.
We deal with journalists and bloggers from all over the world and share our clients' passion for promoting Scotland as a destination. We speak French, German and Dutch.