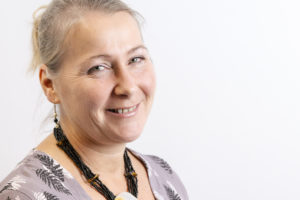 The Catering Scotland Excellence (CIS) Awards – the country's most prestigious annual competition for the catering, hospitality and tourism sectors – has appointed Andrea Nicholas (pictured), co-founder and Managing Director of Green Tourism, as the new Chair of its Advisory Board.
Perth-based Green Tourism has more than 2,500 members across the UK, Canada and Africa.
A sustainable tourism certification expert with more than two decades' experience in the industry, Andrea has been a judge of the CIS Awards for two years and has also served on the judging panels of the UK Cateys and VisitLondon Awards. She has developed environmental management systems for the New Zealand Tourist Board and Swedish Government.
The CIS Excellence Awards are widely accepted as the ultimate accolade for Scotland's chefs, hotels, restaurants, gastro pubs and educational institutions.
Andrea commented: 'This year we have updated and revised the criteria to make the application process simpler and more transparent, and I'm looking forward to working with the board to recognise and celebrate the leading companies and individuals working within the Scottish hospitality sector'.
Several women have been added to the judging panel to lend their skills to the judging process while helping to promote a more representative gender mix. Anne Lee from NHS Health Scotland's Health and Work Award Programmes, foodservice consultant Sandra Reid and the editor of Foodies magazine, Sue Hitchen, have all joined the board in 2019.
Other judges include: Stephen Carter OBE, General Manager of the Old Course Hotel at St Andrews; James Thomson, owner of Edinburgh's Prestonfield Hotel and The Witchery; David Cochrane, Chief Executive of HIT Scotland, Scottish Chefs' President Kevin MacGillivray; and BBC TV Masterchef: The Professionals 2016 champion, Gary MacLean.
Entries for the 16 categories have closed and judging will take place in March. The 16th annual CIS Excellence Awards ceremony takes place on 30th May at the Doubletree by Hilton Glasgow Central.
For more information or to book a place at the event, call 0131 557 5767 or visit www.cis-excellenceawards.com.